Perfume Oil~1oz GREAT for refilling!!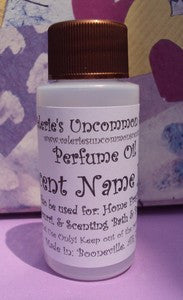 1oz Perfume Oil


Skin safe COSMETIC GRADE high quality 'Perfume Oil'
You will be getting 1 (ONE) 1oz Perfume oil in the scent of your choice!! These perfume oils are long lasting, just a small dab will last for hours. This bottle is great to use as a refill for rollon bottles you may already have.