Sprayable Rinse-Free Hand Wash NOW in a 4oz bottle!!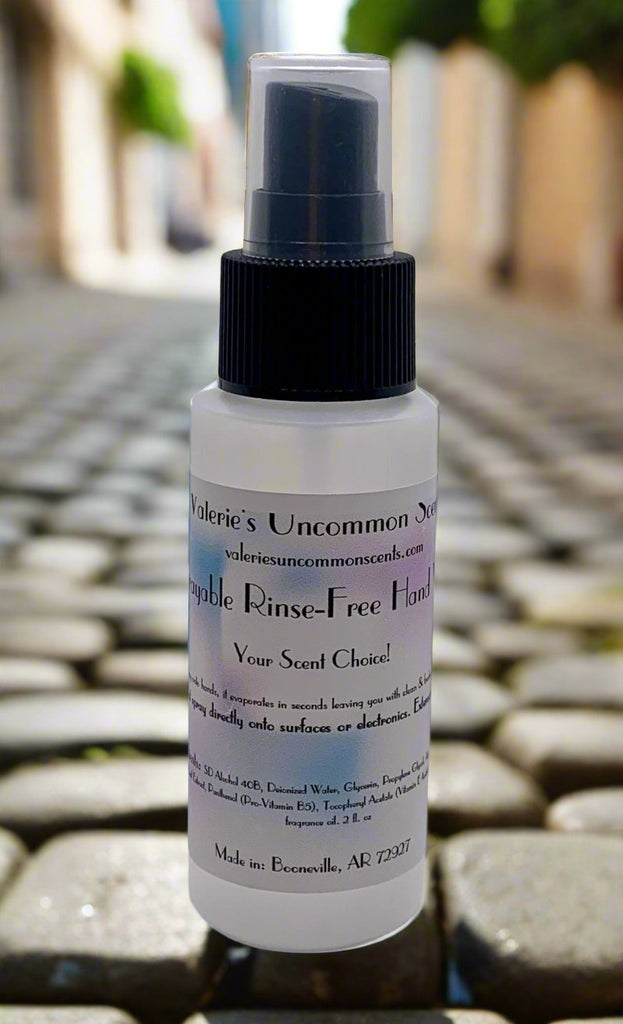 SALE
Sprayable Rinse-Free Hand Wash
4oz bottle
My Sprayable Rinse-Free Hand Wash Base is a unique, crystal clear, liquid formulation containing 80% alcohol and a special blend of moisturizers and skin conditioning agents that leave your hands feeling moisturized, refreshed and thoroughly clean. When sprayed onto hands, it evaporates in seconds leaving you with clean and freshened hands.
This can be scented in ANY scent from my scent list!!
Please note: This will smell like alcohol when first applied, that will go away leaving your hands smelling great!
Do not spray directly onto surfaces or electronics.
Active Ingredient: SD Alcohol 40B, Deionized Water, Glycerin, Propylene Glycol, Aloe Barbadensis (Aloe Vera) Leaf Extract, Panthenol (Pro-Vitamin B5), Tocopheryl Acetate (Vitamin E Acetate), essential &/or fragrance Oil.